In the picturesque village of Frigiliana, Spain, amidst the white streets adorned with colorful doors, our team came together to bring the Summer Collection photoshoot to life. With the Spanish sun as our guide, we embarked on a journey of artistry and adventure.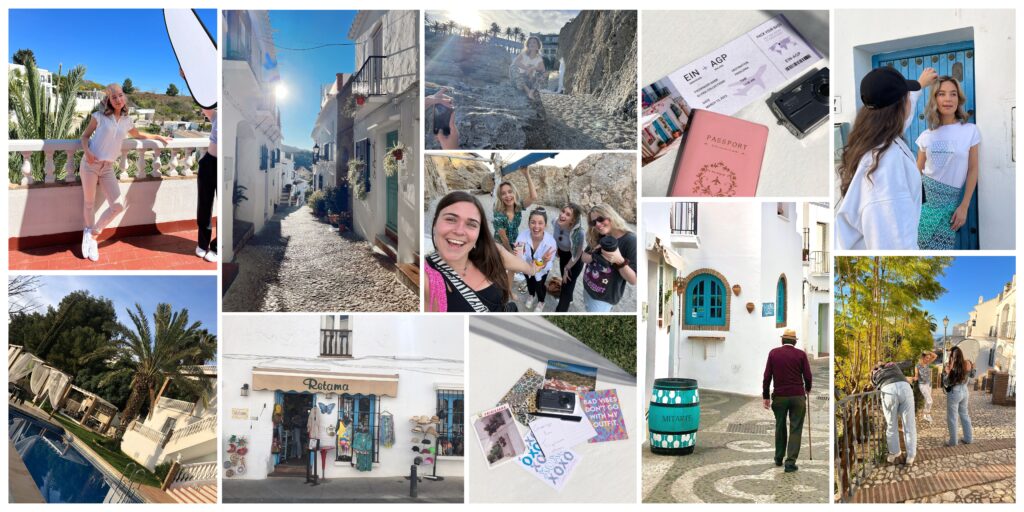 At a stunning villa overlooking the village, our model gracefully donned flowing dresses that danced in the gentle breeze as our photographer captured the magic.
After exploring the quaint streets of Frigiliana, we ventured to nearby Nerja, where the Nerja Beach awaited. With salty air and sea waves as our backdrop, we captured moments of posing, laughter, and pure joy.
In that fleeting moment of unity, we realized that it was more than just a photoshoot; it was a celebration of fashion, culture and making memories. And as the last rays of sun kissed the Mediterranean Sea, we knew we had captured the essence of summer in Spain, forever imprinted in our hearts and photographs.