Welcome to the world of fashion, where style and creativity collide to bring you the latest trends and captivating designs. As the leaves change and temperatures drop, it's time to embrace the enchanting allure of our Fall/Winter E4 collection. This season, get ready to make a statement with a stunning fusion of neutrals combined with popping colors that will leave a lasting impression. With introducting to you today, our theme: Stay Unique.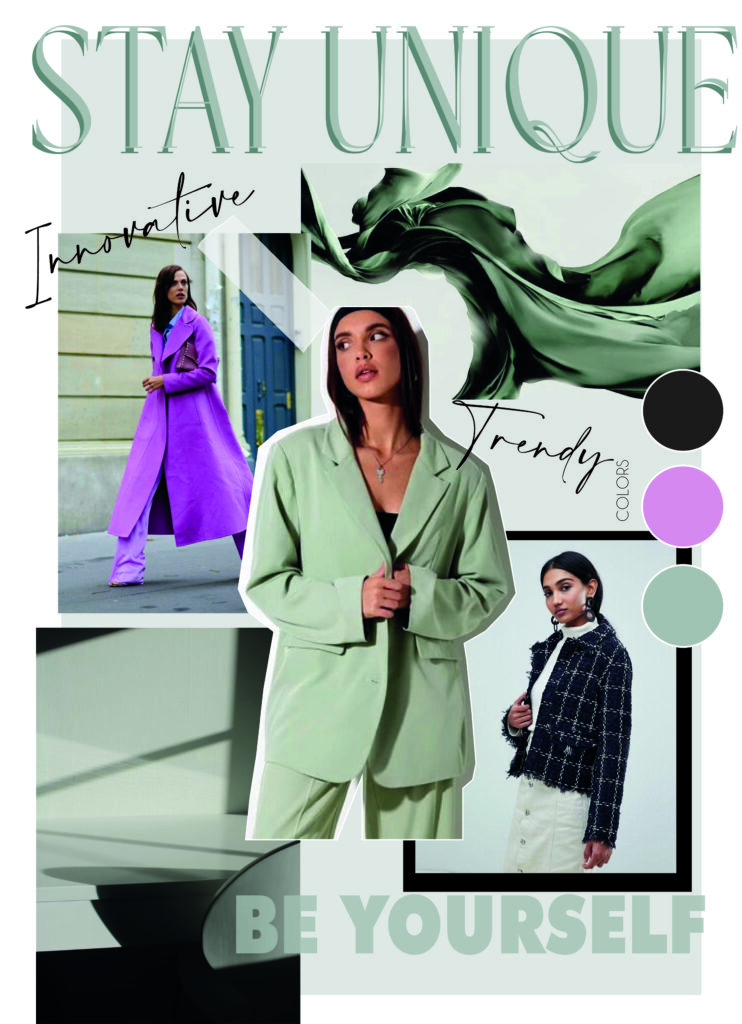 "Stay Unique" is a captivating theme designed for a bit of a younger target group. It encourages individuals to embrace their individuality while staying in tune with the latest trends. The theme incorporates a stylish and modern aesthetic, with the use of vibrant colors like mint green. The overall vibe is cute, playful, and innovative, appealing to the youthful spirit. It inspires people to express their true selves and celebrate their uniqueness. From fashion choices to personal styles, the theme encourages individuals to suit up in their own distinct way, creating a memorable and
empowering experience for every generation.